DUAL partners with Scaramouche Sailing Trust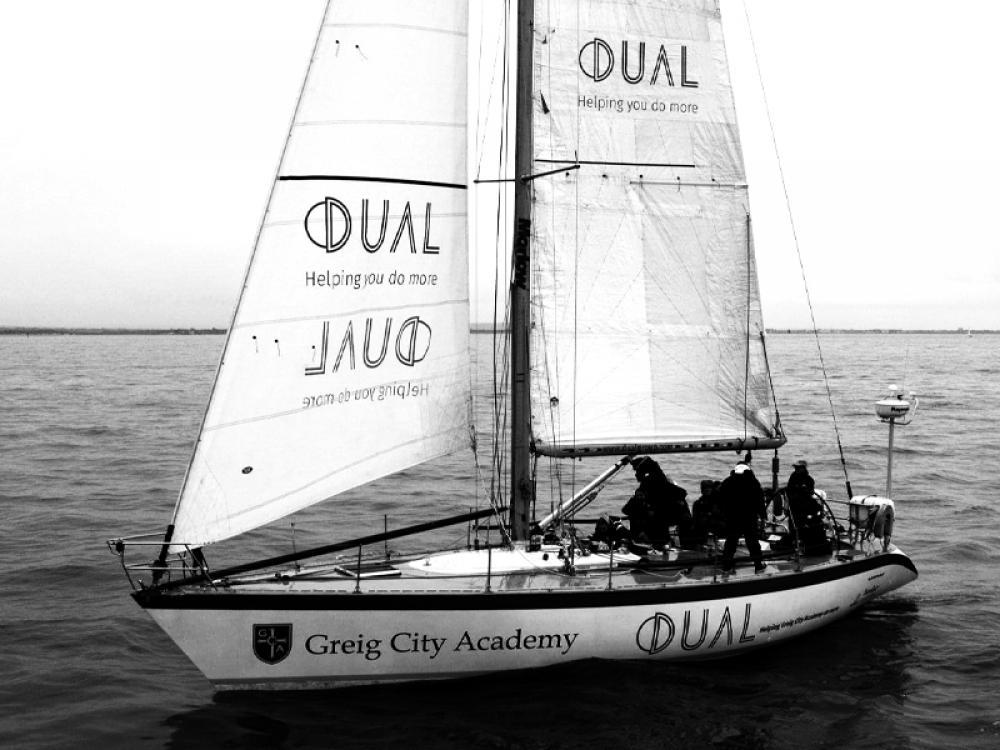 Sponsorship supports Greig City Academy's student sailing programme
DUAL today announced a charitable partnership with Scaramouche Sailing Trust, a charitable trust established by Greig City Academy in Tottenham, London. The Trust aims to create life changing opportunities through sailing for children, so far over 500 students have had the opportunity to experience sailing through the programme. 
Richard Clapham, CEO DUAL Group said: "We're delighted to have this opportunity to partner with the Scaramouche Sailing Trust. The programme's positive, transformative impact on the students makes it closely aligned with our Group's Corporate Social Responsibility strategy where we aim to support projects that help young people to further their education and career opportunities. As well as opening up new opportunities, many of the students who have benefited from this programme have learned new skills including improved resilience and confidence."
Jon Holt, founder of the Scaramouche Sailing Trust, commented: "Through the Greig City Academy Sailing Programme we have witnessed first-hand how sailing can change the lives of students, in particular those with behavioural problems. We've seen grades improve, with students gaining places in Sixth Form and university that would almost certainly not have happened otherwise. We're also incredibly proud that several students have been able to use the programme as stepping stone to build careers in the world of sailing."
Watch a short video overview.
And learn more about the sailing programme in a 19 minute video
 
Download the PDF