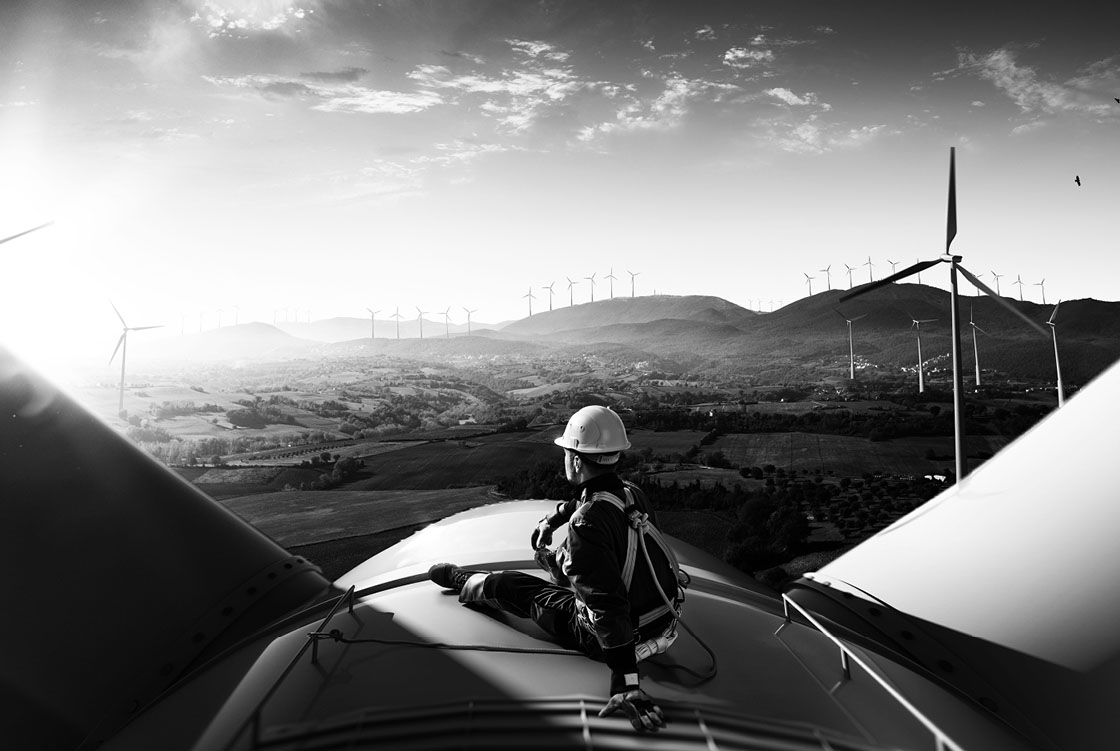 Sustainability embedded in our business
Being a sustainable business is a key pillar of our company culture. We believe that a more sustainable future for all of us relies on every person, company and industry playing its part and to its strengths. In the insurance industry, our strengths are our ability to model and transfer risk, to smooth volatility, and in our vast pools of data.
A key strategic focus for our group is in how we can now use these strengths to tackle climate change and build equitable environmental and societal resilience.
Scroll down to read more...
Changing the insurance narrative
For us, changing the insurance narrative is about using insurance as a solution to the major challenges the world is facing. This is where we believe that we can have the biggest impact. Insurance has always been an enabler for change and now, as the world faces the biggest existential threat of our lifetime, in DUAL and the wider Howden Group, we are finding ways to use insurance to help society build resilience against climate change and other related risks.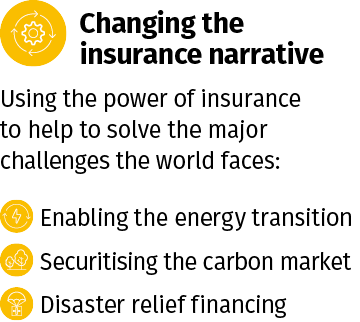 Being a responsible business
This is about focusing on our own operations. This ranges from fostering an inclusive working environment where people of all backgrounds and experiences can thrive, through to our environmental footprint, our policies and procedures. Plus everything else that comes with being a responsible business.
Sustainability sits at the core of our business and forms part of who we are and how we operate. It crosses geographies, teams and functions and requires all parts of our business to work together to make progress. We drive understanding and progress across the sustainability agenda through networks of global champions, supported by senior leadership, and co-ordinated through our central Sustainability teams and specialist colleagues. As focus and regulation increases, we are working to embed and evolve our business practices, and continue to always strive to be a considerate business that is fit for a sustainable future.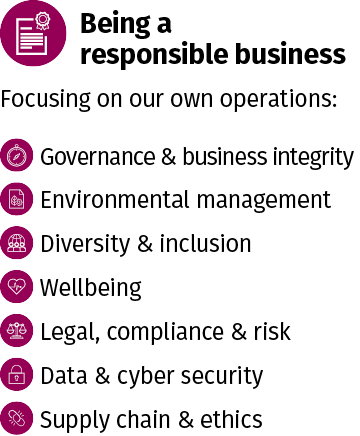 Giving back
Giving back is at the heart of our organisation and who we are. Our colleagues are committed to making a positive impact wherever they are in the world. From sporting fundraisers to enterprise challenges, our employees have a strong passion to give back to our communities where we live and work, to charities and to those in need.
We take action to help others by giving our time through volunteering, fundraising and awareness raising activity. From our network of CSR Champions and ESG leads to senior leadership and the Howden Group Foundation, we have many groups across the business that contribute to making a difference in our society. Our employees continued to use their time to give back throughout the year, fundraising and volunteering their time to support charities across the world with some incredible results and impact.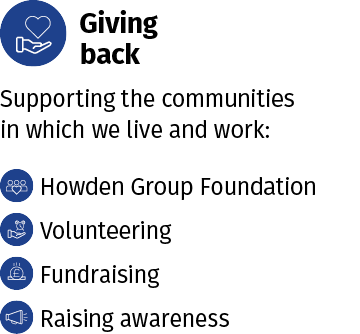 Click to read more about the Howden Foundation